Custom Built Ghost Rider Chopper
Ghost Rider is a 2007 American supernatural superhero film staring Nicolas Cage as Johnny Blaze, a stunt motorcyclist who sells his soul to the Devil and transforms into the vigilante Ghost Rider.
When the motorcyclist Johnny Blaze discovers his father has terminal cancer, he sells his soul in exchange for his father's health. Blaze is tasked by Mephistopheles (Donal Logue) to destroy the demon, Blackheart (Wes Bentley), before he creates a hell on Earth.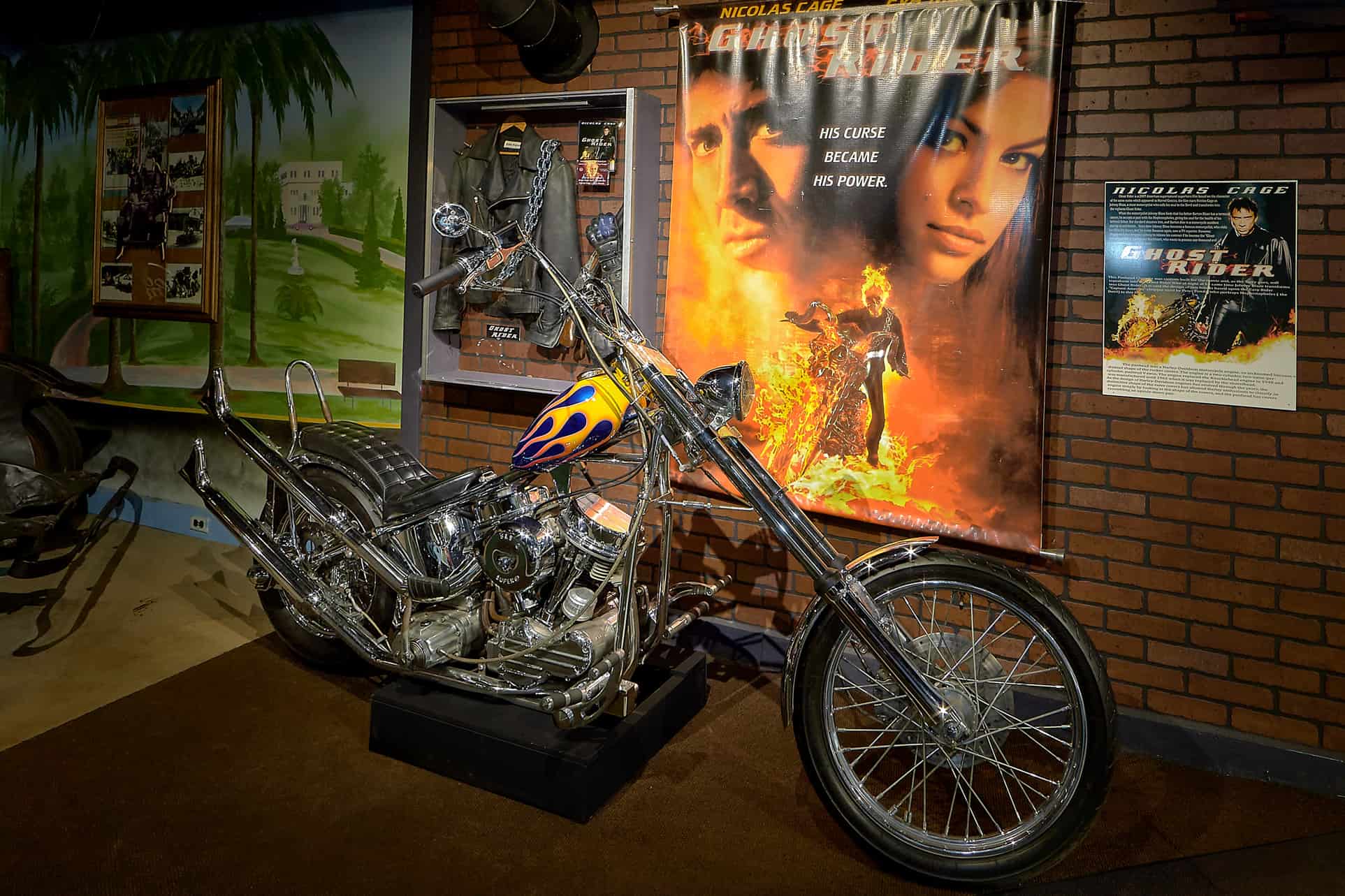 This Panhead Chopper was custom built for the movie and, as the story goes, will transform with Blaze. The design of this bike is based upon the Easy Rider "Captain America" chopper used by Peter Fonda, who portrays Mephistopheles (the Devil) in this film.
The Panhead was a Harley-Davidson motorcycle engine, nicknamed because of the distinct shape of the rocker covers. The engine is a two-cylinder, two-valve-per-cylinder, pushrod V-twin. The engine replaced the Knucklehead engine in 1948 and was manufactured until 1965 when it was replaced by the shovelhead.
As the design of Harley-Davidson engines has evolved through the years, the distinctive shape of the valve covers has allowed Harley enthusiasts to classify an engine simply by looking at the shape of the covers, and the Panhead has covers resembling an upside-down pan.