TV's Original 1966 Batmobile
After many years on display at Gatlinburg's Guinness World Records Museum, The 1966 Barris TV Show Batmobile has moved a couple of blocks and is now part of the Hollywood Star Cars Collection.
Designed exclusively for the hit 1966 "Batman" TV show starring Adam West and Burt Ward, this automotive wonder was styled and engineered with the many different special effects innovations by Barris Kustom Industries. Originally it started off as a $250,000 1955 Ford Lincoln Futura concept car. With a deadline of 3 weeks this Lincoln was transformed into the world's most famous car.
Created by George Barris – learn more.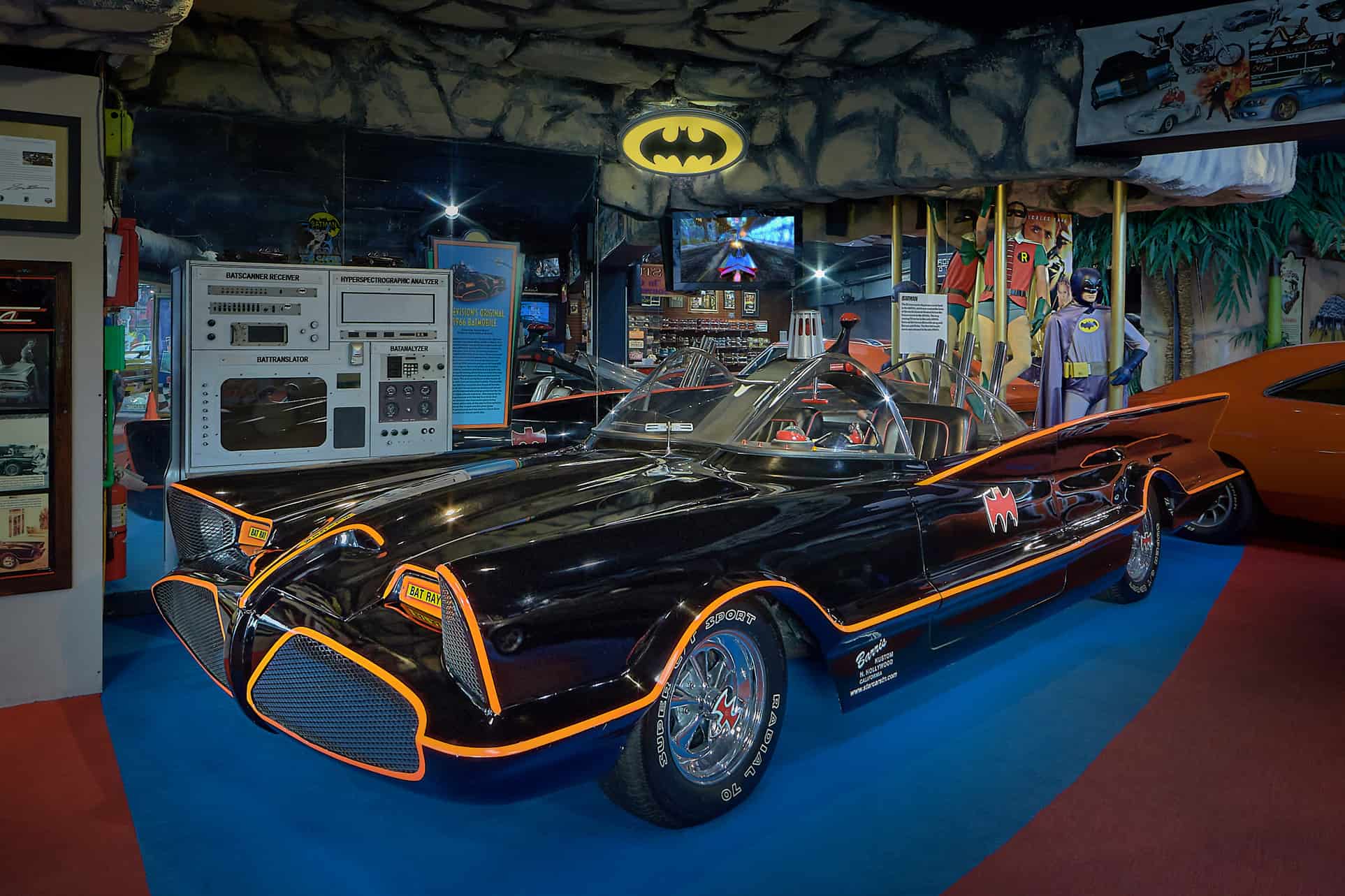 Weighing 5500 pounds and powered by a 429 Ford Race engine, the front of the car has been fabricated to resemble the face of a bat with the hood scoop extending down to accentuate the nose and the headlights become the eyes and extend to the ears. The grill cavity become the mouth of the bat with internal mounted rockets. The dual 84 inch rear fins complete the image of the bat.
Four 6 inch flared eyebrow bulletproof wheel wells are formed and are used as protection for the 10 inch Radar Wheels and tires. 360 degree turns can be performed with the bat turn lever that releases the twin bat impression parachutes mounted on either side of the rear turbine exhaust. Completing the cockpit are the plexiglass air craft windshields and top section which are bulletproof for the dynamic duo.